Environment Virginia Symposium
WHERE LEADERS MEET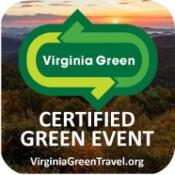 The 32nd Annual Environment Virginia Symposium is the Commonwealth's premier environmental conference which brings together environmental professionals throughout Virginia from all sectors: government, non-profits, academia, and industry. Their joint efforts create better results for our environment for our state and region.

If you are not receiving our conference email notifications, we invite you to subscribe to our self-subscribe page. You may unsubscribe at any time and your information is private.
---
Conference Snapshot:
WHO
As many as 600 environmental professionals normally attend from all over Virginia and every sector of the environmental industry. Past attendees and newcomers alike enjoy a mutual exchange of ideas, best practices, and strategies.
WHAT
The conference will include about thirty sessions with topics ranging from climate resilience to environmental justice. There will also be notable speakers, workshops, events, and networking opportunities.
WHY
The Environment Virginia Symposium gathers environmental professionals throughout the Commonwealth.
Their joint efforts create better results for our environment for our state and region. Earn CEUs!
---
How You'll Benefit
EDUCATION
Benefit from the experience of others who will share their insights regarding best practices and regulatory compliance. Earn continuing education credits and also participate in online Q&A. And, you can earn CEUs!
NETWORKING
Network with peers, environmental service providers, vendors, and regulators from around Virginia. Meet content experts, develop existing relationships and build new ones.
EXPOSURE
You and your organization will benefit from recognition opportunities as a sponsor or exhibitor and you will have the opportunity to promote your organization to a "captive" audience.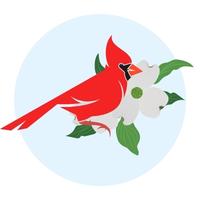 The symposium had a holistic approach about the environment by embracing issues related to policies, regulations, current and projected environmental issues, research and statistical work, strategies and solutions.
---
Why VMI?
Begun in 1989, Capt. Ron Erchul, VMI professor, received grant money for an environmental research project which required a conference presentation of the findings. From these humble beginnings, Capt. Erchul created a state-wide event where all sectors of the environmental industry gather on a level playing field of networking, best-practices, information and research sharing, and a bit of fun!
Starting in 2009, VMI established the Center for Leadership and Ethics staffed with program and event professionals. In 2019, the Environment Virginia Symposium celebrated 30 years. To learn more about this event and its history, see the anniversary video on our YouTube channel.
---
32nd Environment Virginia Symposium HOSTS