Visit
The Strength of the VMI Relationship
There is a closeness at VMI that is rare in American colleges. Much is shared among members of a class – the boredom of guard duty and penalty tours, intense preparation for parades and inspections, late-night study sessions, downtime in barracks. And when the celebrations come – the ceremony to receive your class ring, for instance – you'll find that the people you're celebrating with, your brother rats, are the ones closest to you, who know life as you know it, who share your values.
Connect with Cadets, Faculty, and Admissions Staff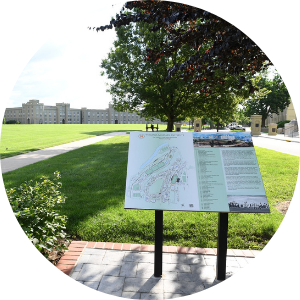 Open House
Fall 2021 Open House Programs are currently scheduled to be two-day overnight programs. Students wishing to spend the night in barracks will be required to provide proof of COVID-19 vaccination. The overnight portion and overall itinerary are subject to change.
Available Dates:
**All Fall 2021 Open Houses are currently full. Spring Open House dates will be listed here once finalized, and registration will reopen at that time.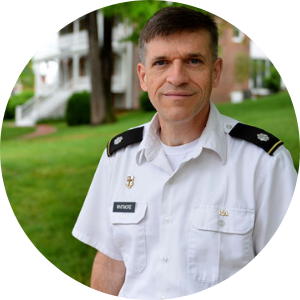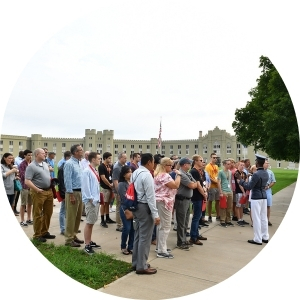 Tour VMI's Historic Post
In the Lexington area? Cadet Guided Post Tours are available daily. Anyone interested in these 40-50 minute walking tours of the historic VMI Post can gather in the lobby of the VMI Museum (2nd floor , Memorial Hall) at 12:15 p.m.
You can also learn more about VMI's history and cadet life since 1839 by visiting the digital collections of the VMI Archives.