ROTC at VMI
5 branches + 4 years = Prepared Leaders
An integral part of life at VMI is cadet participation in one of the leading Reserve Officer Training Corps (ROTC) programs in the United States Unlike many colleges and universities, the Institute offers ROTC options in five of the United States military services — Army, Navy, Marine Corps, Air Force, and Space Force. These programs, which are a requirement for graduation, provide cadets necessary skills for service in the armed forces or private industry, challenging them to focus on strengthening both mind and body. This component of a cadetship supports the common ideals of discipline, honor, and respect.
Those choosing to commission upon graduation find themselves at an advantage because they have trained alongside other branches of the armed forces and have a deeper knowledge and affinity for working together.The combination of academic and practical course work is an asset not only to those on the military path, but also to graduates pursuin further education or civilian careers.
---
Why Choose VMI for ROTC?
It's true, there are many colleges in Virginia and across the nation that offer an ROTC program. As a senior military college though, VMI's ROTC program, which is the largest in the nation, can provide military training at a higher level than programs at civilian colleges and universities. Cadets have access to active duty bases, field training exercises, and high-ranking military officials on post, a rich and valuable training ground for tomorrow's officers.
Cost Benefits
Significant financial support is available through VMI's ROTC program. Incoming scholarship cadets who maintain satisfactory academic and disciplinary standing may receive an annual stipend. Two or three years of ROTC scholarship assistance may be available after the first or second year of enrollment at VMI. A two-year program is also available to students who transfer to VMI after their sophomore year.
ARMY
VMI's Army ROTC commissions more officers than any ROTC program in the nation.
The U.S. Army, a key component of the U.S. armed forces, is made up of the best trained, most dedicated, most respected soldiers in the world — protecting America's freedoms at home and abroad, securing our homeland, and defending democracy worldwide.
Cadets in the Blue Ridge Battalion have the opportunity to attend training programs including Cadet Troop Leadership Training, where they serve in lieutenant-level positions with an active duty unit; the Cultural Understanding and Language Proficiency program, which provides cadets with the language and cultural skills to perform in global operations; and others, such as Airborne, Air Assault, Combat Diver, Mountain Warfare, or Northern Warfare.
Training opportunities occur during the summer months between academic years. Additionally, most cadets will attend Basic Camp between their sophomore and junior years at Fort Knox, Ky. All cadets will attend the Advanced Camp between their junior and senior years at Fort Knox.
NAVY
Naval ROTC provides the path to the unrestricted line warfare communities of Surface Warfare, Submarines, and Aviation; a select few may compete for special warfare (SEAL) or special operations (EOD).
The mission of the Navy ROTC program is to develop midshipmen mentally, morally, and physically and imbue them with the highest ideals of duty, loyalty, and the core values of honor, courage, and commitment. Navy ROTC thus commissions as naval officers college graduates who possess a basic professional background, are motivated toward careers in the naval service, and have a potential for future development in mind and character so as to assume the highest responsibilities of command, citizenship, and government.
Midshipmen interested in the Surface Warfare Community have the opportunity to request to specialize in Intelligence, Engineering, Oceanography, Nuclear Propulsion, or Information Warfare.
Regardless of specialty, cadets commissioned as officers help lead the most highly trained, best outfitted, and most powerful navy on earth.
MARINES
VMI Marine-option midshipmen consistently receive the highest honors upon graduation of Officer Candidates School.
Since 1775 the U.S. Marine Corps has been doing two things – making Marines and winning battles.
The Marine Corps is known worldwide as the toughest fighting force. The Naval ROTC prepares Marine option midshipmen for Officer Candidates School and for future service as Marine Officers.
The NROTC program's broad curriculum ranges from history and traditions of the Marine Corps to leadership and ethical training.
AIR FORCE AND SPACE FORCE
Air Force ROTC is the commissioning branch for both Air Force and Space Force as both branches are part of the Department of the Air Force.
The U.S. Air Force is renowned for its precision-targeting air power. That strength is based on technical training, pursuit of higher education, and professional military education.
The U.S. Space Force (USSF) is a military service that organizes, trains, and equips space forces in order to protect U.S. and allied interests in space and to provide space capabilities to the joint force.
Air Force ROTC cadets have the opportunity to engage in a wide variety of activities designed to enhance leadership skills. Programs include flight orientation with the Virginia Civil Air Patrol, base visits, physical training time, and a robust guest speaker program.
---
Additional Ways to Serve
The Coast Guard Auxiliary University Program (AUP) is designed to provide a continuous resource of well-trained officer candidates who will excel in the United States Coast Guard or a similar service agency, without the commitment of an ROTC. This program pairs with your academics and VMI lifestyle to create a challenging and rewarding experience not found anywhere else.
Even though the Coast Guard AUP at VMI has been built from the ground up over the course of the last 9 months, it is the largest AUP in the country; beating all other Senior Military Colleges and Maritime Schools in size, training, and leadership opportunities.
Special Programs and Benefits:
Increased likelihood of being selected for a commission in the U.S. Coast Guard upon graduation.
Train with and shadow Active-Duty Coast Guardsmen during multiday training operations held several times a year.
Opportunities to train with Coast Guard Auxiliary staff and Active-Duty Personnel while on Furlough.
Real-world certifications through local Auxiliary units.
---
Recruitment Opportunities
Many federal, state, and local agencies actively recruit at VMI because of the caliber of individuals who complete a cadetship at the Institute.
Intelligence Community:
United States Army Intelligence
United States Marine Corps Intelligence
United States Navy Intelligence
United States Air Force Intelligence
United States Space Force Intelligence
United States Coast Guard Intelligence
United States Department of State
United States Intelligence Services
Federal Bureau of Investigation (FBI)
Local Community:
State Law Enforcement Agencies
Local Law Enforcement Agecncies
Fire Departments
Emergency Medical Services EMS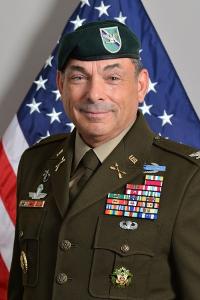 Whether you commission in the United States armed forces, the intelligence services, foreign service, or enter the business world, it is known that "Leaders of Character" come from VMI. These organizations look for the values which VMI cadets have – self-discipline, selfless service, leadership, integrity, determination, and honor. These invaluable qualities are ingrained here at VMI, and make our graduates highly sought after. When you join us, you join the best!