Biology
The biology department provides focused studies in the biological sciences to prepare students for post-graduate education in the biological and health fields and allow for specialization that matches their interests. 
Our faculty believe interaction in the classroom, laboratory, and on an individual basis is critical in the development of successful biology majors. Class sizes are small, laboratories accompany most courses, advising is individual, and undergraduate research is encouraged.
Biology majors at VMI benefit from:
a broad understanding of biological principles, as well as interactions within living systems and among organisms;
opportunities to pursue areas of specific interest within the biological sciences, allow flexibility in course selection, as well as courses that will provide an in-depth education in a particular area;
experiences that aid in scientific training by teaching students to function independently in an experience involving research that will foster creativity, scientific curiosity, independence of thought, and expression;
opportunities to develop an appreciation for the impact of the biological sciences on society;
preparation for pursuit of future education and careers following graduation from the Institute.
---
Degrees and Programs
Major(s): Biology
Degree(s):
Concentration(s):
Minor(s):
Specializations:
Honors in Biology
Summer fellowship support for undergraduate research
Medical school affiliations
Department endowment monies to enhance the student experience, as well as for medical school fellowship support
Study abroad programs
---
Featured Stories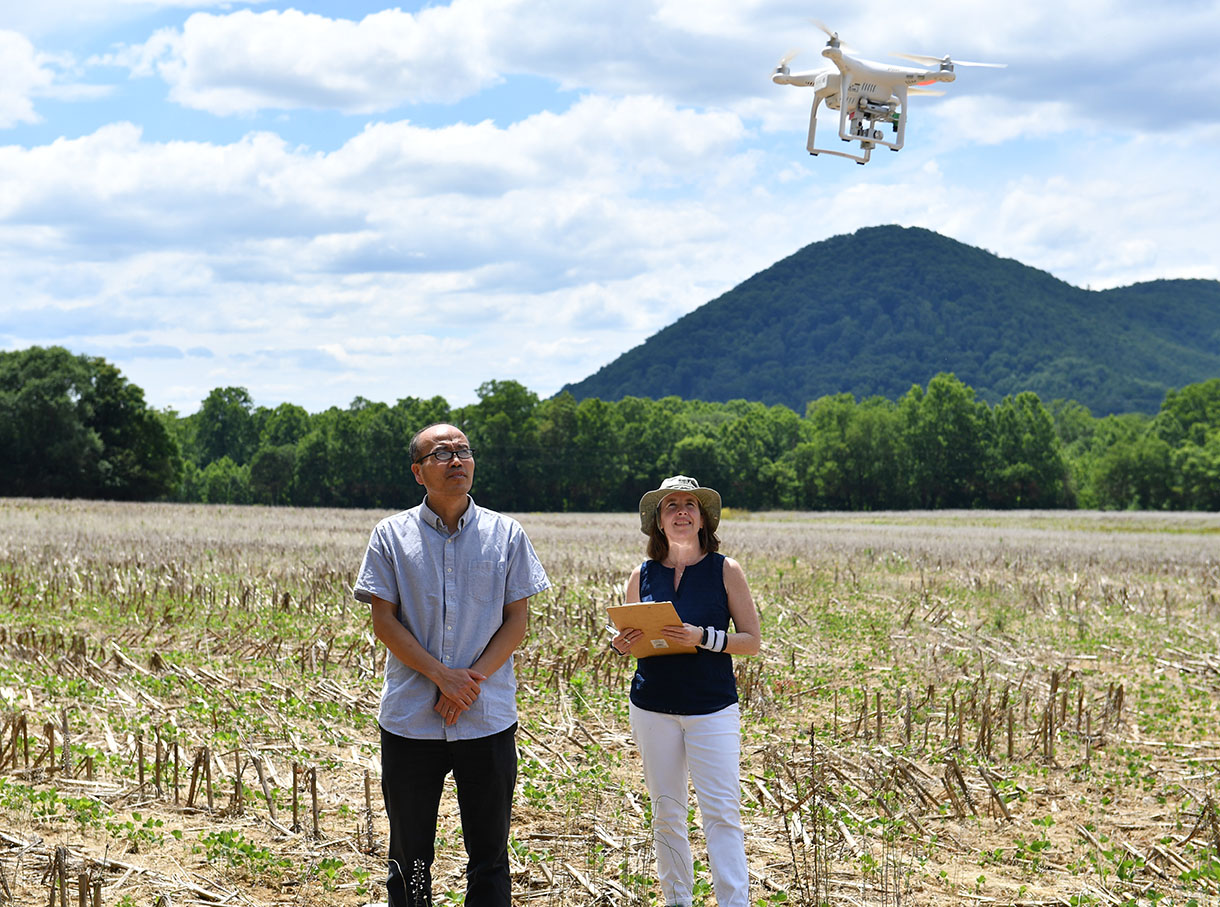 Soybean Research Goes Airborne
Thanks to an interdisciplinary project between the biology and computer science departments, Andrew Broecker '22 is flying a drone over a 150-acre soybean field for research.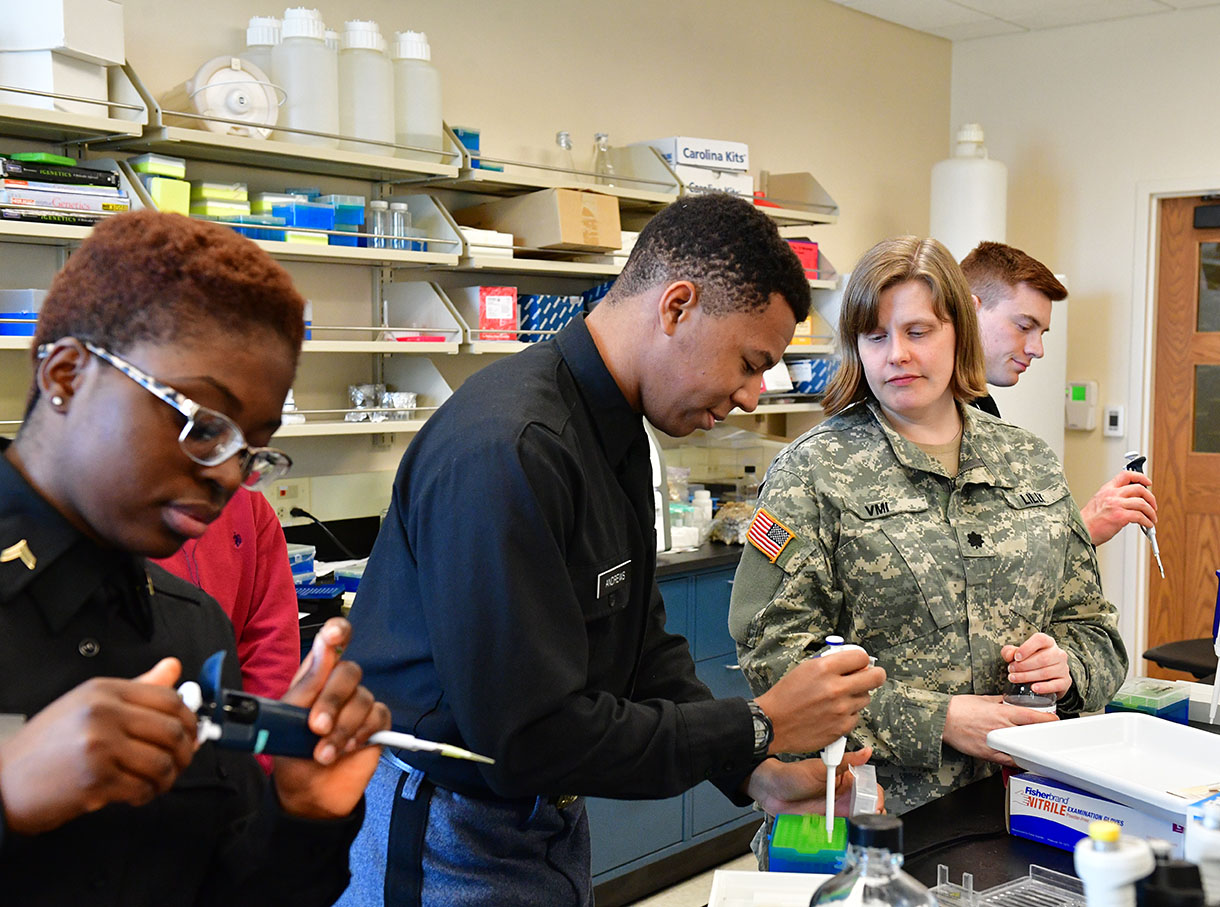 Reptile Fungus Offers Opportunity for Cadet Study
Confronted by a yellow fungus affecting pet lizards, Lt. Col. Emily Lilly is taking steps to both solve the problem and create learning opportunities for cadets.