Air Force ROTC
The Air Force Reserve Officer Training Corps (ROTC) program is an educational program designed to give men and women the opportunity to become officers in the U.S. Air Force and U.S. Space Force while earning an undergraduate degree.
There are many career fields open to officers in the Air and Space Forces. If you have the dedication and desire to serve your nation as an officer, Air Force ROTC is waiting for you.
Air Force ROTC at VMI
The VMI Air Force ROTC program prepares cadets for service in air, space, and cyberspace within the Department of the Air Force, which hosts both the U.S. Air Force and the new U.S. Space Force service branches. Cadets who complete the Air Force ROTC program may commission as second lieutenants in the U.S. Air Force or, if selected, in the U.S. Space Force at an equivalent rank yet to be determined.
VMI partners with other schools in the Lexington area for its Air Force ROTC program:
Mary Baldwin College
Southern Virginia University
Washington and Lee University
Resources:
Current as of 06 October 2021
---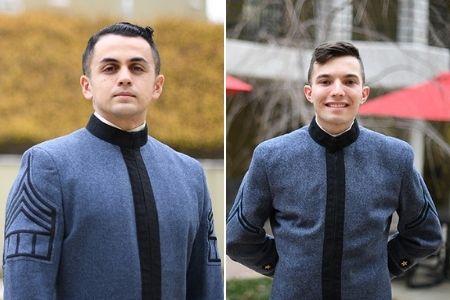 Two Cadets Receive Military Engineering Award
Two Air Force ROTC cadets have been recognized by the Society of American Military Engineers (SAME). SAME, which focuses on building leaders to address national security infrastructure challenges, honored Eric Munro '21 and Leon Thomas '22 with a Southeast Region ROTC Award.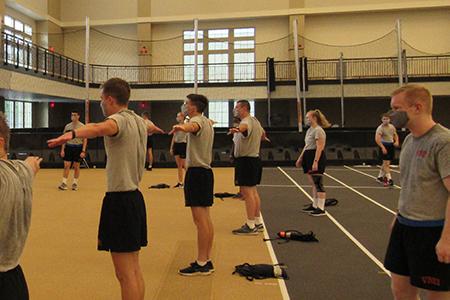 Det 880 Adapts to Unique Challenge of COVID-19
Air Force ROTC Detachment 880 has worked hard to adjust its training activities to meet the unprecedented demands of a world struck by the coronavirus pandemic. Every area of the AFROTC program has evolved to adhere to mask usage, social distancing, and other COVID guidelines.