VMI Board of Visitors Sets Tuition and Fees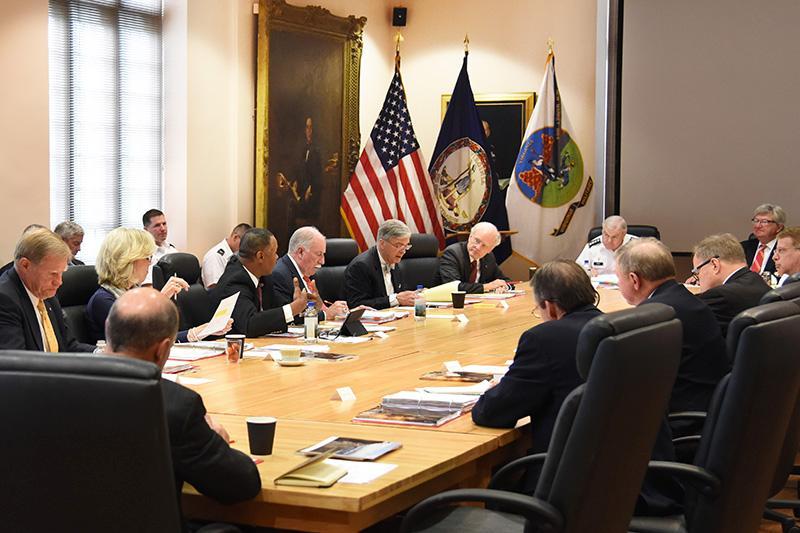 LEXINGTON, Va., May 4, 2019 – Tuition will not increase at Virginia Military Institute for in-state or out-of-state cadets for the next academic year, the institution's Board of Visitors decided today. Annual tuition for Virginia cadets remains at $9,284, and for non-Virginia cadets remains at $36,128.
The continuation of last year's cost for in-state tuition is attributable to new funding from the state specifically to limit tuition increases. The board did not increase out-of-state tuition due to several factors, including increased enrollment, receipt of additional base adequacy funding, and additional funding for operations and maintenance costs.
While tuition has remained unchanged from last year, fees for room and board, auxiliary services, and quartermaster charges increased $540 to a total of $19,600 for all cadets. With the increase in fees, the cost of attending VMI will increase 1.5 percent for in-state cadets and 1 percent for out-of-state cadets.
The tuition and fee package supports a $95.8 million spending plan for the fiscal year that begins July 1. The budget was also approved by the board on May 4. The steady tuition rate and the increase in fees will generate additional revenues of more than $1.6 million, to raise the total from those sources to nearly $54.5 million.
The budget, which is 6.5 percent larger than last year's budget, also anticipates an increase in state operating funding of almost $1.9 million to a total of about $17.6 million, which represents a 17.8 percent increase from last year's state allocation. Support from private giving and the Institute's endowment is expected to grow 3.9 percent to $22.3 million.
Cadets are required to live in the VMI barracks throughout their cadetships, making room and board a required fee. In addition, the cost of attending VMI includes a mandatory fee to cover the costs of cadet uniforms and other unique military activities.
VMI, which anticipates an enrollment of 1,726 cadets at the start of the coming academic year, is the nation's oldest state-supported military college.
-VMI-