Taps—First Lt. Benjamin Cross '13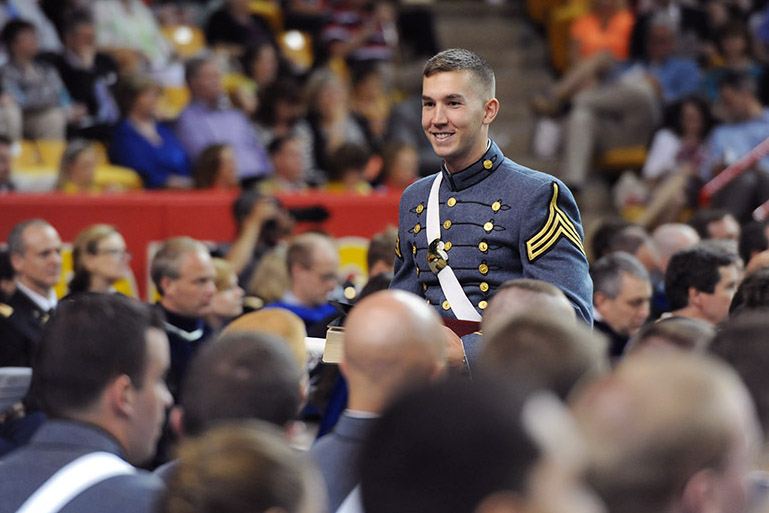 LEXINGTON, Va., Aug. 7, 2017—Marine 1st Lt. Benjamin Cross '13 is presumed dead along with two other Marines after his MV-22 Osprey crashed off the northeast coast of Australia Saturday. The accident occurred while attempting to land the aircraft on a Navy ship.
The rescue effort, which saved 23 of the 26 service members onboard, was suspended Sunday, and the Australian navy located the underwater wreck on Monday.
Cross was a Marine aviator, and had been training in Australia for the past three months. The Osprey was part of the Marine Medium Tiltrotor Squadron 265 and the 31st Marine Expeditionary Unit based in Okinawa.
Cross was a native of Bethel, Maine, and attended the Institute on a Naval ROTC scholarship.
While at the Institute, Cross held the rank of Company G 1st Platoon lieutenant in the Corps of Cadets, was an economics and business major, and was a member of the scuba club.
–VMI–