COVID-19 Vaccine Protocols
Cadets are required to be fully vaccinated against COVID-19 or have an approved medical or religious waiver in order to return to post for the Fall 2021 semester. VMI's policy is in accordance with the Commonwealth of Virginia Attorney General's 26 April 2021 opinion regarding public institutions of higher education requiring the COVID-19 vaccination for in-person attendance.
Unvaccinated cadets without an approved medical or religious exemption will not be able to attend classes for the Fall 2021 semester and should not return to post.
Fully vaccinated means that a cadet received a single dose of the Johnson & Johnson vaccine or their second dose of Pfizer or Moderna more than two weeks prior to their return.
Cadets who return to post within two weeks of receiving the last dose of the Pfizer or Moderna vaccines or the single dose Johnson & Johnson vaccine will be allowed to begin the semester but will be required to wear masks and practice safe distancing until such time that they are considered fully vaccinated.
Please upload your completed COVID vaccination card to your Medicat portal. Instructions on how to do so are below. Hundreds of cadets have already submitted proof of vaccination, which will speed up their check-in process upon their return to post.
Religious and medical exemption are also available below. The infirmary and chaplain's offices are working together to review the completed forms.
The vaccination provides the best opportunity for VMI to return to full operations and is the best way to protect the Corps of Cadets as they live, learn, train, and eat together.
Cadets who are not fully vaccinated or have an approved medical or religious exemption will continue to be required to wear masks and practice safe distancing where practicable in all indoor areas of post except for their barracks room and during all physical training. Weekly surveillance testing will be required for cadets who are not fully vaccinated or have an approved medical or religious exemption.
Unvaccinated cadets who are in good standing may take a semester off that will not count against the cadet's readmission application limit. Compliance with current vaccine protocols will be required if / when the cadet is readmitted. Please contact Col. Janet Battaglia in the Registrar's office at 540-464-7213 no later than 6 August, or before your report date if you are scheduled to report to VMI prior to the 6 August deadline, regarding a deferment request. Exceptions to the 6 August deadline may be granted on a case-by-case basis.
International cadets with questions or concerns regarding vaccine availability should contact VMI's Office of International Programs.
For incoming new cadets, deferment option information can be found at https://www.vmi.edu/admissions-and-aid/appointed-students .
VMI will continue to monitor the COVID-19 pandemic and provide additional updates as needed. Thank you for your cooperation as we work to get back to normal in our classrooms, barracks, trainings, and other activities.
For questions that are not addressed here, please contact the Office of Emergency Management at emergencymanager@vmi.edu, or the post infirmary at infirmary@vmi.edu or 540-464-7218.
Vaccines are free, and clinics remain active in the Lexington community and across the country. The VMI community will continue to receive updates on vaccination clinics and mobile vaccine opportunities. Cadets and members of the VMI community can also receive alerts about available vaccine clinics by signing up for the Alert Rockbridge Program.
UPDATE: Related information for incoming matriculants regarding possible deferment is available from the Office of Admissions.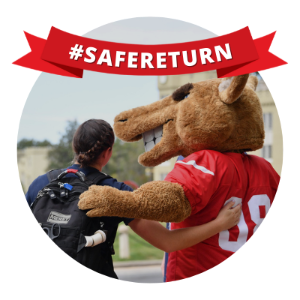 A Message from Major General Wins '85: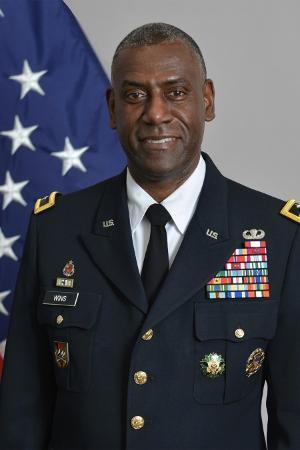 VMI is committed to returning to a "normal" academic year with the full range of activities for cadets including 100% in-person classes. With that in mind it is important that we ensure a healthy and safe living environment for our students, particularly in light of the close living conditions (barracks rooms, restrooms, the dining facility, etc.) which are an important part of the VMI experience. Our decision to require vaccinations for our cadets has not been taken lightly. We have reviewed all applicable guidelines and directives from the CDC (Centers for Disease Control), VDH (Virginia Department of Health), and the ACHA (American College Health Association). We have received guidance from the Virginia Attorney General's office, which states that Virginia Institutes of Higher Education "may condition in-person attendance on receipt of an approved COVID-19 vaccine" during the time of pandemic to keep their students, faculty, staff, and surrounding communities safe and healthy.
Over the last year and a half, we have received countless requests to find a way to ensure that our cadets receive the full VMI experience. Vaccinations provide us with that ability while ensuring our cadets have a healthy and safe living environment. Had we not required vaccines and a large number of our students remain unvaccinated, we would have been forced to continue our COVID mitigation procedures requiring social distancing, wearing of facial coverings, return to post testing events, weekly surveillance testing and possible restricting movement off Post for the semester. We would be reduced to holding 50-60% in-person classes, be unable to schedule social activities, and other major training activities would be severely impacted. Many of our large event venue locations would have to be reverted to classroom space as we have been required to do since the start of this pandemic, and many of our non-academic scheduled activities would have to be canceled.
With regards to the suggestion that the standard age group of our cadets is not part of the at-risk population, we are considering the impact on the entire VMI and local community who may be in one of those at-risk categories. Also, recent variants are impacting younger age groups more frequently. All the vaccines available give protection against these variants. Even those who have recovered from a COVID infection benefit from the vaccine. Studies are showing the long-term and short-term risks of vaccines are significantly less likely and less dangerous than the risks of COVID itself - risks like myocarditis, chronic fatigue, and shortness of breath. While we understand that the age group in question may be the least at risk, we ask everyone to consider who may be affected by the virus if it transferred to others.
We ask you all for your support in this decision as we make every effort to ensure that all of our cadets have the full VMI experience. We will continue to monitor CDC, VDH, and ACHA guidance on COVID protocols and the vaccine and will adjust our policies as needed based on that guidance.
Maj. Gen. Cedric T. Wins '85
Superintendent, Virginia Military Institute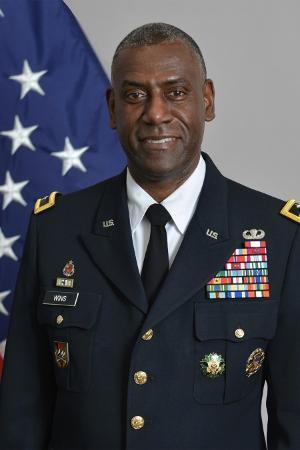 VMI Infirmary Medicat Instructions